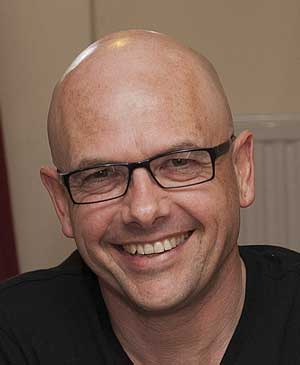 I'm an ordinary guy called Neil, who happens to like a bit of a gamble on table games. I guess it was ingrained me as a kid when we played board and card games, long before there were video games and the internet and the like to keep us amused. We played games against each other, face to face and developed our very best bluffing skills to try and get one over on each other.
Fast forward 30 odd years and I'm still doing it, but this time it's for money and mostly at land based and online live casinos.
This site pays homage to 3 Card Poker, a game I stumbled upon one day when I was on a business conference on a cruise ship. I visited the onboard casino one evening, couldn't get a seat on the only blackjack table, so watched people playing 3 card poker for a while. I eventually sat down with my £100 and spent a great few hours playing a very sociable game with fellow conference goers. Suitably lubricated with free booze I became a 3 card poker demon. It seemed that whatever I did I couldn't lose. I'm not kidding, I had a straight flush and a mini royal flush during that session plus loads of other winning hands and I ended the evening with a handsome profit of £500!!
I guess that's when the bug bit me, but it's taken a few years for me to actually start playing 3 card poker again. Two things are responsible for that.
Firstly I visit land based casinos in London on a regular basis, usually to play Blackjack, but more recently I've noticed more 3 card poker tables appearing and started to play on them for a few hours for a bit a variety.
Secondly, and this has probably been the main reason for my re-acquaintance. I love playing at online live casinos and one of the software providers a few years back introduced Live 3 Card poker to its games list. You get to play 3 card poker against a real dealer with real cards without leaving the comfort of your home. This is a great alternative for playing 3 card poker if you can't get to a real casino. The roll out of this game has increased over the last 18 months are there are now quite a few live casinos where you can play.
So this site is my homage to all things 3 card poker. I cover both game types, Live and RNG. I've played at all the casinos and have played all the games. I've included pages on how to play, strategies and tips and importantly where you should play 3 card poker. You can of course find others casino to play at, but I'd recommend you stick to the ones that I've played at and reviewed.
You're probably thinking what do I get out of this. Well you'd be surprised.
Firstly I like blogging about Live Casinos. My information is as good as anyone elses and perhaps better than most on the Internet. You know why? It's because I actually play at these sites. I win and lose like everyone else. I'm not going to sell you anything and I'm not going to fool you into thinking you can make a packet out of online gaming. The truth is the edge is with the house. You'll have sessions that you win and ones when you lose. Just keep to your budget and enjoy yourself.
Secondly I loving picking up new skills, so I've been learning how to create websites and use other software to create images. It helps to stimulate my brain and hopefully keep me feeling younger.
Thirdly, if you click on one of the links I get a referral fee from the casino.  It's a small amount that helps me to cover the effort I put into maintaining this site and gives me some stake money to carry on playing and reviewing live casinos. There is of course no onus on you to use my links. I just hope you found what you were looking for.
Thanks for taking time to read my blog, if you have any feedback I'd love to hear it. Contact me at neil at(@) livecasinocomparer dot com. I'll reply as soon as I can.